Field Trip
Bring your group to OYA on a Field Trip – 2023!

Your kids will have the exclusive run of the place (if 75 kids +). Days are scheduled first come, first reserved. Generally speaking Field Trips are 10:00 am to 2:00 pm (some are in the evening), the cost per student is $15. Cost includes unlimited BBQ hotdog lunch, chips, drinks, and a cookie.

Field Trip kids have exclusive use of OYA (your group is the only group here) throughout their stay. Kids can hit golf balls, play on the ropes course, use the slip-n-slide, they can play all different kinds of sports (tetherball, soccer, Cornhole, football, basketball, volleyball). All equipment will be ready (including golf clubs).

Lots of places kids can relax on a towel. Music, bonfire, shade, picnic tables, no pressure to do anything. Lots of kids just enjoy the sun.

OYA staff oversees the golf and the slip-n-slide for safety. Field Trip organizers act as chaperones. OYA will feed all kids and chaperones on a ratio of 10 kids / 1 chaperone.

To reserve a date or ask some questions contact OYA party coordinator Philip Douse
pdouse@oaklandyard.com 248 761 1220
Graduation
Why spend the month prior cleaning, buying new furniture, stressing about the weather, and working your own child's party?

We have everything you need: newly renovated patio bar for drinks with your friends, with new seating, stainless steel bar, fire pit and awning, the sports areas for kids to play the games they like, music, an outdoor bonfire, tables and chairs, chaffing dishes for food service, and most importantly people to clean up when the party is over!
Consider having your grad party with us. Team up with other families for the best party of the season or just throw one for your WHOLE family. We have the space!
Bar / Bat Mitzvah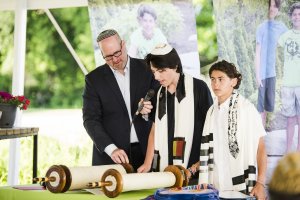 For your special Bar/Bat Mitzvah day, let us tell you how we can make your event fun for all of your guests.

Whether it's outdoors in the warm months or inside our sports dome in the cooler ones, a party at Oakland Yard will be one to remember and cherish.

Bring in your own caterer or let us organize the food, serve your adult guests just soda or Ketel One, have DQ serve Blizzards, there are no restrictions or penalties, we are absolutely flexible.



Kids can play indoor baseball with a home run fence, hit golf balls on their own golf range, have real baseball pitchers throw batting practice, dance, ride a mechanical bull, play basketball, have their hand cast in wax, host their own soccer tournament or watch a montage on a giant screen like at the movie theater.
You dream it, we can help make it a reality!

Oakland Yard's rental fee includes tables, chairs, dance floor, Pepsi fountain drinks, exclusive facility rental and more.

Photos: Dianne Scafone Photography www.diannescafonephotography.com dscafonephoto@hotmail.com 248 941 3870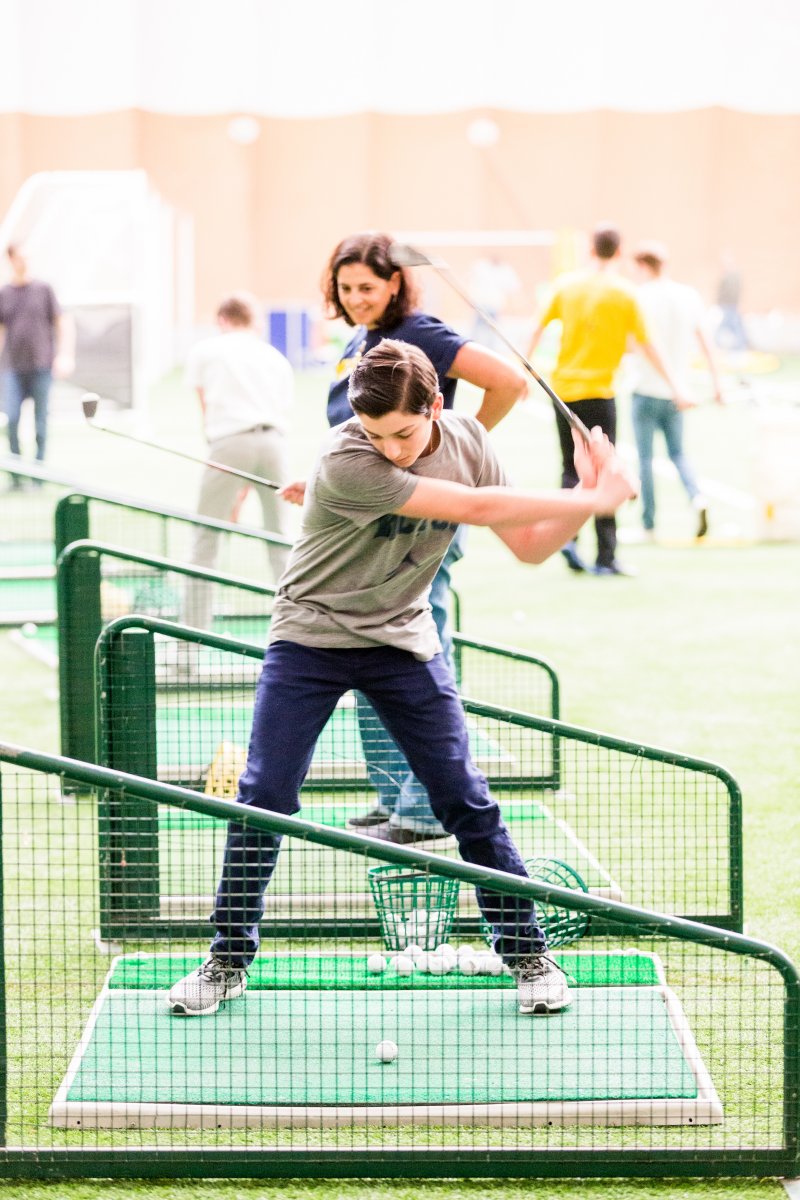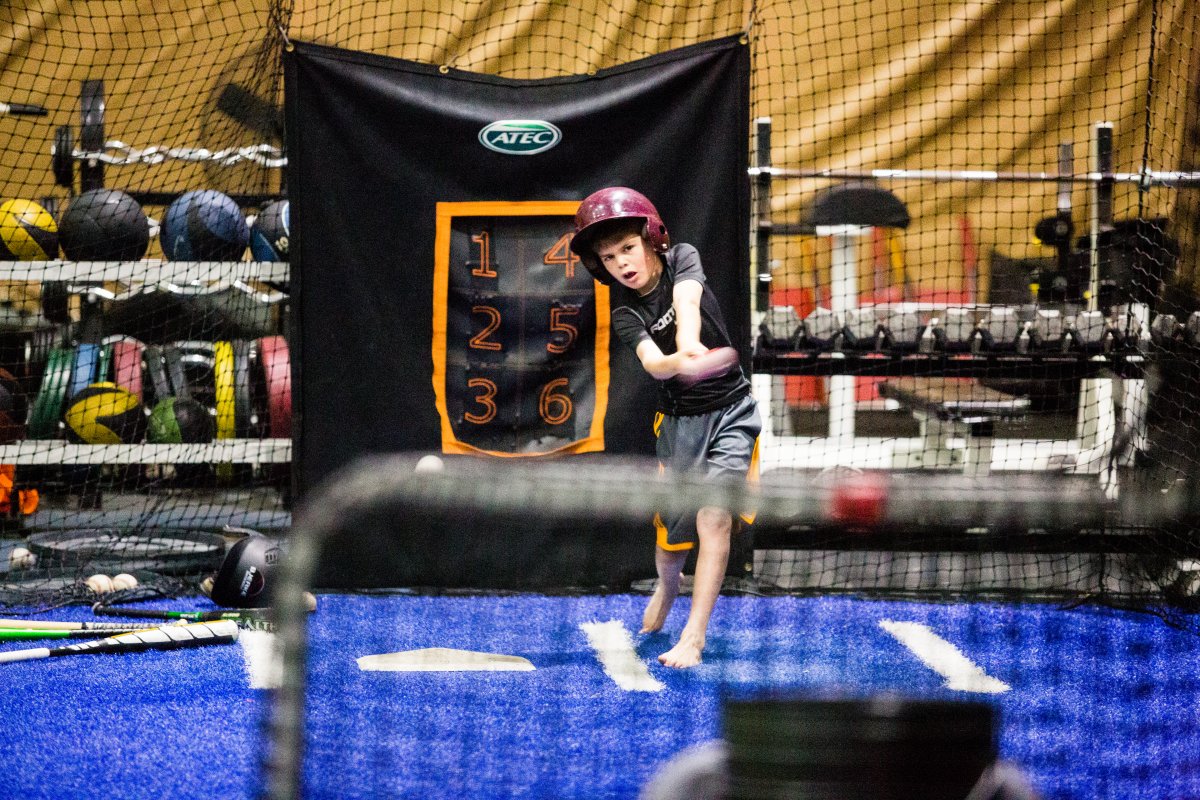 Photos: Brett Mountain Photography
Photos: Paul Stoloff www.paulstoloff.photo 248 207 4678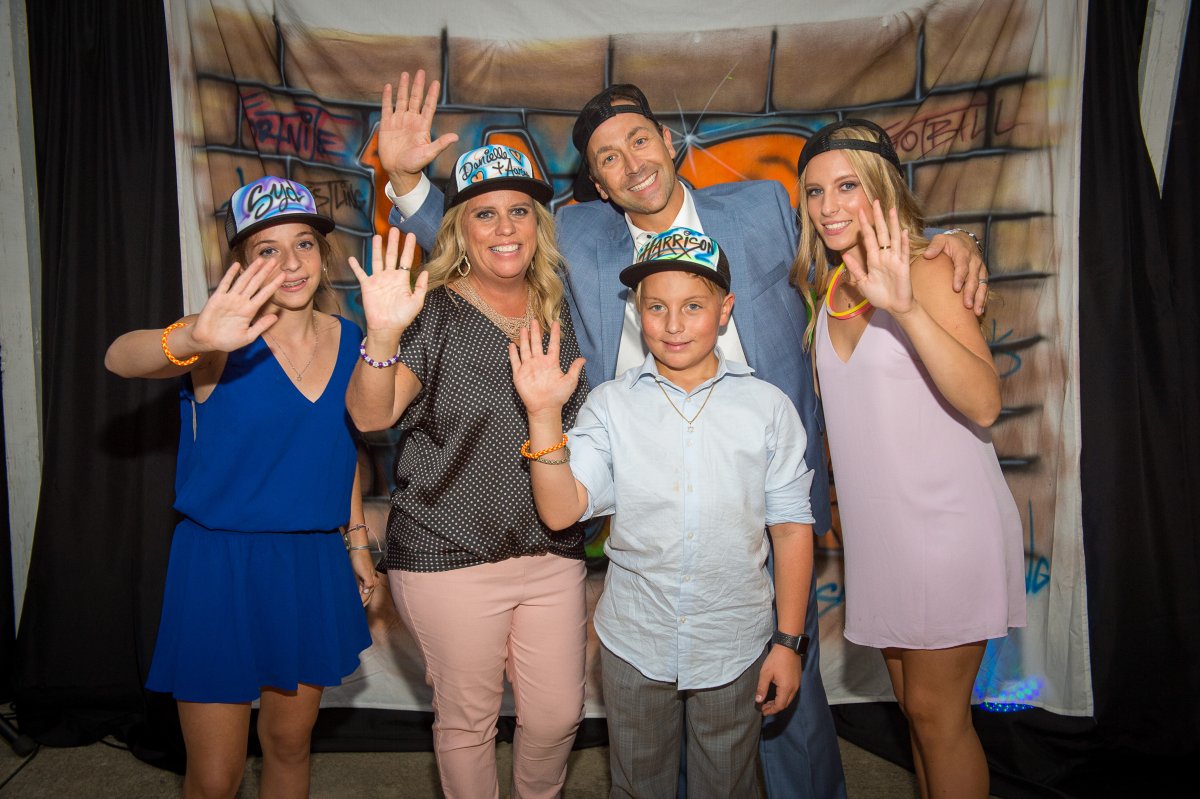 Photos: Paul Stoloff www.paulstoloff.photo 248 207 4678
Birthday
Birthday parties at Oakland Yard Athletics (OYA) allow the children to play all sorts of team sports; kickball, soccer, flag football, dodge ball, whiffle ball, baseball, softball, basketball (outdoor) and our ropes course and the slip-n-slide. All of the equipment for all of these games can be borrowed and readied for the party. Parents are welcome to bring in food and drink or have it delivered from any provider. If parents wanted to have some beers at the ready, we'll provide those too.

Unlike years past at OYA, parties currently don't have any guest number restrictions. Parents are welcome to invite as many kids as they can handle. Another change is OYA no longer provides a staff member to facilitate the sports. Parents, or older siblings, or anybody a parent wants to engage to help with the kids is ok with us. OYA provides the venue, the sports equipment, the set-up and the clean-up.

Warm weather parties are based in our new 20'x40' party tent which features picnic tables, high top rolling tables with stools and 8' service tables. The tent is adjacent to our mini-athletic field and our slip-n-slide. Kids have the run of OYA, all sports areas are theirs to use. In the winter half of our north dome is exclusive to all parties. In the warm months parties are up to three hours, in the winter we reserve two hours for all parties. Parties at OYA are $325 for 3-hour, outdoor events, or $350 for 2-hour, indoor events.


To book a party or to ask questions, please reach out to event director Philip Douse
pdouse@oaklandyard.com 248 761 1220
Corporate
Friday 'Field Day's @ Oakland Yard Athletics

If your staff hasn't been together in a long time, or if you've all been 'to close' and they're ready to explode – why not schedule a fun interactive 'party' at Oakland Yard on a Friday afternoon? We only run these Field Trips on Friday's. Get 'your team' back into focus, give them the day together to realign – a no pressure fun day with an understanding that they matter, and the job they perform for your operation matters too.

Check-in is before lunch, and your staff will be out before rush hour feeling better for the time spent together. Most of your staff will be no worse for the wear, some will be tired, all will be less stressed and ready for business the next week. Our Friday Field Trips are reminiscent of the 6th grade Field Day organized by the elementary school gym teachers of your past! Lots of laughs, everybody having fun participating in goofy games that everybody can do. Nothing too horribly strenuous, but challenging enough to make the former high school quarterback feel like he's still in charge! Teams are formed and all activities could be best described as 'light cardio'.

Our Friday Field Day includes lunch (pizza, salad, dessert, and lots of bottles of water). Organizations wishing to 'upgrade the lunch menu' are welcome to do so, we can help. Adding alcohol is no problem. The minimum participation numbers to book a day are 35 adults @ $29 per adult. Check-in time is 11:00 am with most Field Trips (lunch included) being over by 3:00 pm.


For details and to book at date, contact Field Day director Philip Douse
pdouse@oaklandyard.com 248 761 1220

Field Trips offered only on Friday's, mid-September through early June.
Wedding
Looking for a facility for the whole family? Do you want an atmosphere where guests can relax and play, hangout by the fire, dance under the tent and bring in your family's favorite catering group?

Let us tell you how couples have celebrated their weddings in the past.
Fundraiser
Oakland Yard Athletics is happy to help your team or club raise funds to offset your indoor practice fees, tournament registrations, travel expenses, new uniforms, coaching staff, etc. We don't care how or where your club spends the money.



For specific questions, contact our party coordinator Philip Douse

pdouse@oaklandyard.com or 248 761 1220